Since Christmas, I have been completely obsessed with the tablets currently on the market. The Kindles were quickly taken off of my short list of tablet due to the lack of a memory card slot. The first tablet I got was the 9.7" Leader from HSN.com. At first, I didn't quite know what to expect from these tablets... while this had every thing I wanted, it just felt quite heavy. It was so heavy that I could not image carrying in around in my bag. So, after a week I shipped it back. Thank God for HSN's return policy.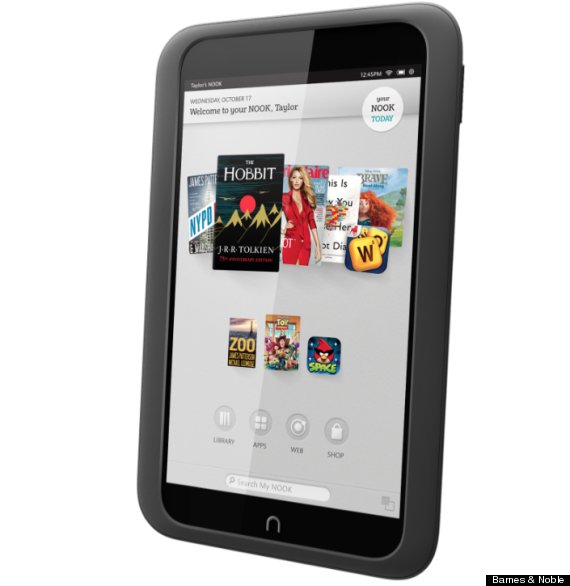 Next up was the 7" Nook HD. I figured if I got a tablet with a smaller screen it would be more manageable. (Let me just stop and mention how quickly Barnes and Noble shipped this tablet out. I selected the free shipping option and ended up getting this tablet the next day. Amazing!) This tablet is great for reading, surfing the Internet, playing games, watching videos... it seemed perfect at first. After having the 8GB Nook HD for a month, I realized I needed a tablet with more options. I did not realize, when I ordered, that I would not be able to play WVA videos which has become an absolute necessity for me.
Right now, I am playing the waiting game. Last week, I got a text from a friend that HSN has a 9.7" Marquis Tablet (with a free 4GB microSB)... which was the same price as the Nook HD. Knowing HSN's return policy already, I placed an order for the tablet. By now, I have had a lot more hands-on experience with different types of tablets, so I now know what to expect from the larger tablet.
I got some amazing friends who have let me road test their Kindle, iPad, and Galaxy for a few days.
I can not wait for it to get here! If your interested in the Marquis, check out a similar one
here
.
I think the Marquis is going to be just what I need... even if it is not, the Nook HD still has to go. So, anyone need a barely used
8GB 7" Smoke Nook HD
, before I add it to my eBay store?